PUBLISHING

自游站 (zì yóu zhàn), monthly free travel magazine published by Voyage Media Group, is a Hong Kong - China cooperation.

To develop the best ever platfoam for advertisers to reach the rapidly growing number of travelers from China to Hong Kong, Mutual has set up Voyage Media Group with Guangdong Nanhu International Travel Group in 2010.


自游站 (zì yóu zhàn)provides lively content suggests great ways for visitors to enhance their Hong Kong experience in shopping and dining as well as giving precise information on must-see attractions and alerting readers to exciting events.


The printed version of 自游站 (zì yóu zhàn) is exclusive to the clients of Guangdong Nanhu International Travel Group and Shunde Port.  To further benefit more Chinese visitors who have plans to visit Hong Kong, 自游站 (zì yóu zhàn) also launched its website (www. 自游站.com) and is also available on APP store for iPhone and iPad users.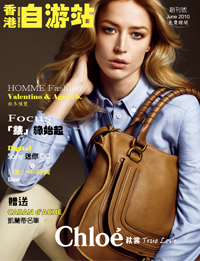 ---







Rm.A408, 4/F, Lead On Ind. Bldg.,18 Ng Fong Street, San Po Kong , Kwoloon, Hong Kong Tel: (852) 2770 3160 Fax: (852) 3112 9306 E-mail:
mail@mutual-info.com